Waluigi68's profile
General stats

31 followers

4 followings

41773 pts
-
Titan
[?]
- 7
th

17122 pts
-
Master
[?]
- 2
nd

726 pts
-
71 challenges
won - 4
th

2061 messages
-

Golden Mario
[?]
13 news published
117 created circuits - 14 cups
25 challenges created
6 shared characters
1293 comments on circuits
39 records in time trial
0 topic followed
About
Description :
Hey. Je suis juste
@Waluigi68
, un ancien MKPCien qui a découvert le jeu en 2015 et qui s'est créé un compte en 2016. J'étais l'un des joueurs les plus actifs et le plus populaire à l'époque, tant sur le forum que sur le jeu. J'ai aussi gagné le tout premier tournoi à arbres. Aujourd'hui, je suis rarement actif sur MKPC: je joue de temps en temps en online, je poste occasionnellement des messages sur le forum et je participe à certains tournois. Vous pouvez m'envoyer des messages privés n'importe quand et j'y répondrerai quand j'aurai le temps.
-
@Waluigi68
-
LISTE DES PERSONNES QUI ONT VISITÉ MON PROFIL: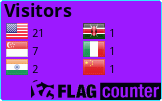 Depuis le 6 Décembre 2018.
Mention à
@Doovleed
pour l'idée

RÔLES:
ANCIENS AVATARS:
ANCIENS PSEUDONYMES:
PALMARÈS:
OSCARS:
VOTES AUX ÉLECTIONS D'ADMIN:
Hey. I'm just
@Waluigi68
, an old MKPC player that discovered the game in 2015 and created an account in 2016. I was one of the most active and popular players. I also won the first official tournament. Today, I am rarely active on MKPC: I play sometimes online, I post occasionally messages on the forum and I register at some tournaments. Feel free to send me private messages, I'll respond to them when I will have time.
-
@Waluigi68
-
LIST OF PEOPLE THAT VIEWED MY PROFILE: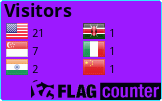 Since the 6th December 2018.
Credits to
@Doovleed
for the idea

MEMBERSHIPS:
FORMER AVATARS:
FORMER NICKNAMES:
PRIZE LIST:
OSCARS:
ADMIN ELECTION VOTES:
Canada
Last connection: 26/05/2019
Validator of challenges
Calendrier de l'Avent
[?]
: Prodige Hivernal
Festival MKPC
[?]
: Gagnant du Concours de Création de Niveaux
Oscars 2018
[?]
: Meilleur rédacteur de news
Oscars 2017
[?]
: Meilleur coureur
Last messages on the forum :
I hope Mario Kart Tour will be playable offline because I have a bad wifi...
I also hope to see Waluigi68 and no pink gold Peach
I added a 68 by accident

Oof
I hope Mario Kart Tour will be playable offline because I have a bad wifi...
I also hope to see Waluigi68 and no pink gold Peach
---
Best created circuits :
Toutes mes coupes complètes

2

Mario Kart FwaysGamer

0

N64 Coupe Champignon

2

Mario Kart 64

4

Golden Fways

3
---
Best created challenges :
---
Last circuit comments :
---
Last completed challenges :
---
Best scores in time trial :
| | | | |
| --- | --- | --- | --- |
| Rank | Circuit | Character | Time |
| 2nd | Vanilla Lake 1 | | 0:30:284 |
| 3rd | Koopa Beach 2 | | 0:40:200 |
| 4th | Bowser Castle 2 | | 0:57:754 |
---
No followed topics
---
Last published news :