Wii Rainbow Road is soon-to-be added to Mario Kart Tour, during the upcoming Space Tour 2!
Published on 2023-01-07 at 05:44:49
Hello!

Mario Kart Tour will be getting a new track which some may be excited to see in the upcoming
Space Tour 2!

What is it? Wii Rainbow Road!

For those unfamiliar with this rendition of the colourful space trip, here's a screenshot of the original track, before its epic-looking remake!

And now, here's a screenshot of its updated soon-to-be recreation in the aformentioned MKT: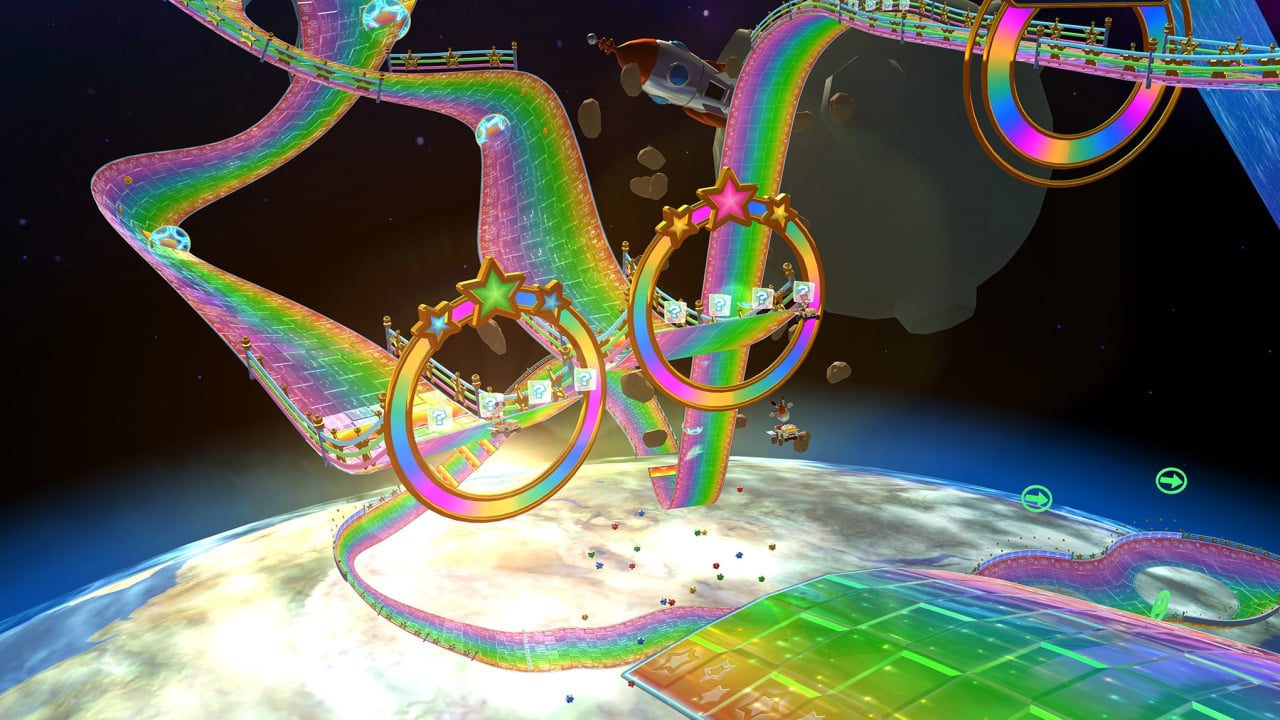 Of course, the trailer, putting it better than I do:
By the way, this is not all for the Space Tour 2! Toad and Toadette (Satellaview) will be appearing, and 3DS Rainbow Road will return to the track selection!

This makes you wonder... will Wii Rainbow Road show up in Mario Kart 8 Deluxe's Booster Course Pass DLC? Only time will tell...
Besides that, the Space Tour 2 begins on the 11th of January (Or, rather, the coming Wednesday)! Don't get tired waiting!


13

9

7

2

3

3

2

2

2

2

2

2

3

2

1