Hammertime68's profile
Last nick: KrazeyKay68
General stats

24 followers

20 following

33429 pts
-
Legend
[?]
- 38
th

7365 pts
-
Racer
[?]
- 196
th

126 pts
-
49 challenges
won - 164
th

150cc:
48 pts
-
8 records
- 262
nd

200cc:
33 pts
-
10 records
- 80
th

969 messages
-

Mario
[?]
50 created circuits - 12 cups
37 challenges created
0 shared character
400 comments on circuits
41 topics followed
About
Description :
TEMP EDIT: I didn't really know him, but
#soutientWal68
Nothing special here, just a casual Ninty player who somehow found this game
If you know how to do "Breezeless" in SM64 I'll auto-follow you

(no, seriously, I can't get it, not even once)
I'm not good at Mariokart anything, but managed to get top 50 on the site(don't be fooled, I still suck).
Shoutouts to anyone from the Caribbean ig
EDIT: Future KSSU & KSS Speedrunner
Also future KTD & KPR Speedrunner lol
Can't play online anymore, got no PC. RIP. Plz don't ask to race.
EDIT2: DON'T WORRY ABOUT THE PINEAPPLE UPSIDE DOWN CAKE K?
I also enjoy Xenoblade, but you can see that already.
Barbados
16 years old (Born on 16/08/2006)
Registered since 07/03/2022
Last connection: 03/12/2022
Last messages on the forum :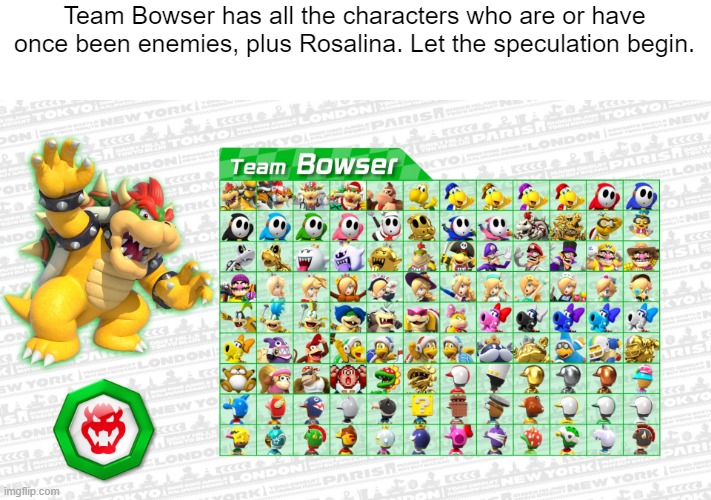 Rosalina is very anti-Peach, I wonder why?
Peach once got invited at a party and didn't finish her starbit jam cake slice. Rosalina never forgave her.
Nah I'm pretty sure Peach owed her 5 pounds and Rosalina didn't get them. Bowser gave her 5 pounds without hesitating.
Mario lore intensifies some more
Maybe Rosalina's a villain of some sort in the upcoming Mario movie?
I didn't know you were MatPat.
I'm not lol
It's just that there seems to be a focus on the galaxy, so maybe Bowser got KO'd and Rosalina helped him despite knowing what chaos it would bring
Oops, wait, unfuny ending.
It's a M+R Sparks of Hope reference, sorry.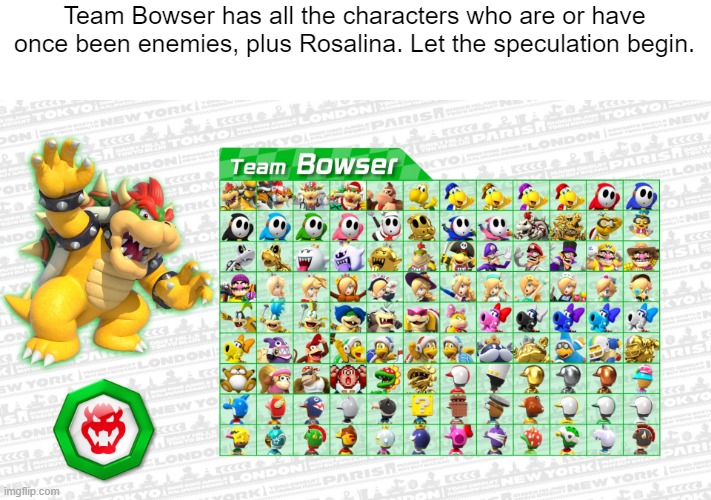 Rosalina is very anti-Peach, I wonder why?

3
On 2022-11-27 at 23:31:08 in
URGENT
this forum should be shown to the entire world so they can know people do this stuff to people and make them feel unsafe.
It would also get the entire site shut down. Just saying.
Also, those things don't really reach as far as one might think, since there happening about every 11 seconds, multiple places on the planet, simultaneously.
---
Best created circuits :
MKWT DS Delfino Square

9

Mario Kart World Tour(MKWT)...

4

MKWT REMIX U Sweet Sweet Ca...

12

Character Kart Nitro Tracks...

2

MKWT Luigi Cup

0
---
Best created challenges :
---
Last circuit comments :
---
Last completed challenges :
---
Best scores in time trial :
| | | | | |
| --- | --- | --- | --- | --- |
| Rank | Class | Circuit | Character | Time |
| 19th | 200cc | Bowser Castle II | | 1:09:036 |
| 32nd | 200cc | Cheese Land | | 1:17:972 |
| 39th | 200cc | Peach Circuit | | 0:52:427 |
---
Last followed topics :