MKPC on F3!
Published on 2020-07-11 at 20:45:49
C'est une grande nouvelle pour MKPC !!

Vous connaissez peut-être
Kaze Emanuar
, un développeur de Rom Hack assez actif sur Youtube et Twitch. Il est notamment l'auteur de très bons mods de Mario 64 comme
Mario 64 Last Impact
ou
Mario 64 Ocarina of Time
.
Tous les ans, Kaze organise un événement appelé
F3
, qui est grosso-modo l'équivalent du Nintendo E3, mais pour les fangames nintendo. N'importe qui peut participer en envoyant une vidéo trailer de son jeu, et Kaze sélectionne certains des jeux et les compile dans une vidéo d'1h.
Et bien, il se trouve que cette année...
MKPC a été sélectionné
!

Et oui, on ne vous en a pas parlé pour garder la surprise, mais
@Link-Triforce-8
et moi avons bossé sur une vidéo de présentation de MKPC. Nous y présentons tous les modes classiques (course VS, éditeur de circuits, mode en ligne, défis), ainsi que
les futures mises à jour
prévues ! No spoil, allez voir la vidéo pour en savoir plus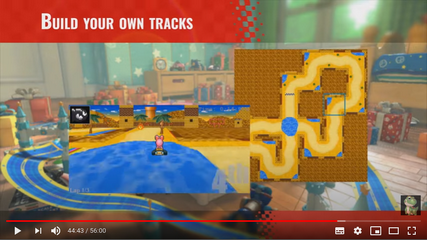 Un aperçu de la vidéo trailer de MKPC
Concrètement, qu'est-ce que ça veut dire ? Et bien, c'est une excellente nouvelle pour le jeu ! D'une part, ça présage d'un boost de visibilité assez conséquent, puisque le live a été suivi par plusieurs milliers de personnes. Et d'autre part, le fait d'avoir été sélectionné est un gros gage de qualité pour le jeu : seules 1/3 des propositions ont été retenues ! Bref, que des bonnes choses en somme

Ci-dessous la vidéo complète du F3 :
Je vous laisse regarder ça. Pour info, MKPC apparait à 44:25. Mais bien sûr, rien ne vous empêche de tout regarder, les fangames qui y sont présentés ont tous l'air très sympas !
Bon visionnage et merci Kaze

This is great news for MKPC !!

You might know
Kaze Emanuar
, a Rom Hack developer quite active on Youtube and Twitch. He is for instance the author of very good Mario 64 mods like
Mario 64 Last Impact
or
Mario 64 Ocarina of Time
.
Every year, Kaze organizes an event called
F3
, which is basically like the Nintendo E3, but for Nintendo fangames. Anyone can participate by sending a video trailer of their game, and Kaze selects some of the games and compiles them into a 1 hour video.
Well, it turns out that this year...
MKPC has been selected
!

That's right, we didn't tell you about it to keep the surprise, but
@Link-Triforce-8
and I worked on a video trailer of MKPC. A video where we present all the classic modes (VS race, circuit editor, online mode, challenges), as well as the
future updates planned
! No spoil, go see the video to find it out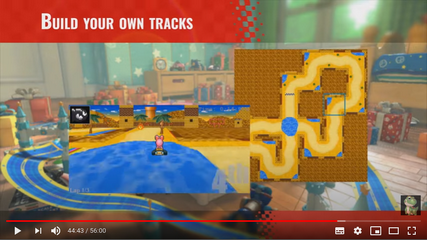 A preview of the MKPC video trailer
Concretely, what does that mean? Well, this is great news for the game! On the one hand, it presages a fairly significant visibility boost: the live was followed by several thousand people. And on the other hand, the fact of having been selected is a big sign of quality for the game, since only 1/3 of the proposals were retained! So, only good things in short

Below the full video of the F3:
I'll let you watch this. FYI, MKPC appears at 44:25. But of course, nothing prevents you from looking at everything, the fangames which are presented there all look very nice!
Good viewing and thank you Mr Kaze