mk8player's profile
General stats

19 followers

8 followings

9183 pts
-
Expert
[?]
- 2869
th

5165 pts
-
Novice
[?]
- 3037
th

203 pts
-
125 challenges
won - 94
th

479 messages
-

Metal Luigi
[?]
2 news published
24 created circuits - 4 cups
4 challenges created
0 shared character
230 comments on circuits
62 records in time trial
10 topics followed
About
Description :
I was born in USA but I traveled to Poland
I'm Nintendo & Sega fan,I like them both! My favourite character from Nintendo is Luigi,from Sega Shadow.
I like MKPC because I didin't need to download and i can meet guys online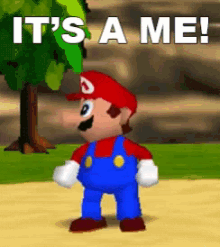 Poland
15 years old (Born on 14/12/2006)
Registered since 14/04/2019
Last connection: 18/01/2022
Last messages on the forum :

I use rn only VBA (VisualBoy) but maybe i would get for example RetroArch (From Atari to PS emulator)
The reasions for not releasing GTA6 and MK9 is because they keep updating their newest games (in here GTA Online and MKT) so if they don't stop updating we'll see them in next 6 years lol
how long i still have to wait for truth?
---
Best created circuits :
Luigi Circuit 64

11

GBA SNES Rainbow road

6

Moonview highway

4

DS Waluigi Pinball

34

mk8player's multicup

0
---
Best created challenges :
---
Last circuit comments :
---
Last completed challenges :
---
Best scores in time trial :
| | | | | |
| --- | --- | --- | --- | --- |
| Rank | Class | Circuit | Character | Time |
| 24th | 200cc | Choco Island 1 | | 0:25:988 |
| 28th | 200cc | Vanilla Lake 1 | | 0:26:533 |
| 38th | 200cc | Koopa Beach 1 | | 0:33:723 |
---
Last followed topics :
---
Last published news :