POG_RHcks's profile
Last nick: RRP_RHcks
General stats

38 followers

12 followings

42399 pts
-
Titan
[?]
- 18
th

12480 pts
-
Champion
[?]
- 27
th

2322 pts
-
764 challenges
won - 9
th

635 messages
-

Mario
[?]
1 news published
31 created circuits - 2 cups
35 challenges created
0 shared character
229 comments on circuits
16 records in time trial
29 topics followed
About
Description :
#Respectwargororgetbanned
From the sky, drop like confetti
Jesy Nelson you'll always be in my life
Best Battle Track Ever Thxs to @ToxTurtle101

RHck's Nitro Racing Comming Soon

Hi, i'm RHcks or ErHecks.

I don't know how to describe who I am xD
Well I'm a
stupid
boy who like nintendo games
I am from
Ven
ezu
ela
and I discovered MKPC looking for Mario Kart fangames on YouTube and after half an hour of searching MKPC appeared lol.
I started making tracks because:
1
- I wanted to kill the boredom lol
2
- I wanted to practice a little how to use paint.net
3
- I always wanted to create Mario Kart tracks xD
Since i was here i:
-Was on pro league season 2 on Senko Nation (altough i didnt even played a match lol im not proud of it)
-Was on MK(O) Pro league season 1 on Galactic Harmonie
-am in Pro league season 3 on Chomp Army (so thats why the POG before my name)
-Participated and was jury on a winter Track Builder Contest (i get 2nd place)
-am in a MK(O) Track Builder Contest (as you can see i uploaded some remakes of MK(O)tracks because are from that TBC)
-am Designer on MK(O) Server and at the moment i made this logos for the server:
I'm a big fan of Little Mix , Beyonce, Rihanna
Only see this topic
...... so it's normal for me to talk about them
Feel free to talk to me at anytime. (but only in spanish , english or sapish plz)
If I'm not on MKPC, you can find me in :
Discord
:Sapish ErHecks#9595 (on mkpc server I always have a different nickname lol)
Spotify
: RHcks
NO STEALING MY TRACKS NOR MY CUSTOM DECO!!!!
please c:
(Just ask for it and maybe i won't bite you, I say ... maybe i won't say no)
If you got here, surely you must be
Veethan
looking my profile jk xDDDD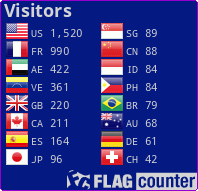 Venezuela
16 years old (Born on 28/10/2004)
Registered since 04/07/2020
Last connection: 17/04/2021
Last messages on the forum :
my dog probably would watch random videos on youtube lol

meanwhile my cat would search fleeshes cof fishes on google images

totally not stereotype lol
about the difficulty of the track section, would split paths count with the boosters,jumps,and off road things
Yeah it can have off road, jumps, boosts and cannon to add difficulty to the track ll depend of your imagination
---
Best created circuits :
Old Wii U/Switch - Mario ci...

14

N64 Yoshi Valley (MK8 Style)

12

Wii U/Switch - Wild Woods

24

Wii U/Switch - Shy Guy Falls

14

Wii U/Switch - Bowser Castle

21
---
Best created challenges :
---
Last circuit comments :
---
Last completed challenges :
---
Best scores in time trial :
| | | | |
| --- | --- | --- | --- |
| Rank | Circuit | Character | Time |
| 6th | Vanilla Lake 1 | | 0:28:526 |
| 10th | Choco Island 1 | | 0:31:068 |
| 11th | Figure 8 Circuit | | 1:05:592 |
---
Last followed topics :
---
Last published news :