RHcks's profile
General stats

74 followers

15 following

56650 pts
-
Titan
[?]
- 15
th

12814 pts
-
Champion
[?]
- 32
nd

2546 pts
-
813 challenges
won - 13
th

150cc:
116 pts
-
16 records
- 145
th

200cc:
76 pts
-
11 records
- 61
st

676 messages
-

Mario
[?]
1 news published
88 created circuits - 13 cups
65 challenges created
2 shared characters
617 comments on circuits
1 topic followed
About
Description :
#Respectwargororgetbanned
Retired so if i dont change my profile pic, dont expect more tracks sorry and have a good day
deja de ver mi perfil pinche sorra toy mas tieso que la reina isabel
My multicups:
RHGPDX
SMKDX
My fav album
Best Battle Track Ever Thxs to @ToxTurtle101

Hi, i'm RHcks or ErHecks.

(is kinda useless this desc anyways)
I don't know how to describe who I am xD
Well guess that i'm the a average depressed retard
I am from
Ven
ezu
ela
and I discovered MKPC looking for Mario Kart fangames on YouTube and after half an hour of searching MKPC appeared lol.
overall im retired if you want to use one of my tracks is alright i guess just dont make them worse or idk
I started making tracks because:
1
- I wanted to kill the boredom lol
2
- I wanted to practice a little how to use paint.net
3
- I always wanted to create Mario Kart tracks xD
I Stopped making track because:
1
- I haven't time to do tracks
2
- I lost interest
In my stay:
-Was on pro league season 2 on Senko Nation (altough i didnt even played a match lol im not proud of it)
-Was on MK(O) Pro league season 1 on Galactic Harmonie
-Was in Pro league season 3 on Chomp Army (so thats why the POG before my name)
-Participated and was jury on a winter Track Builder Contest (i get 2nd place)
-was in a MK(O) Track Builder Contest (i got 2nd place btw)
-was on MK(O) Pro league season 2 on Miku Empire (and Darkness Kingdom for some days pog)
-Was Animateur (Event Host but i like the old name) since 04/06/21 and dimiss 05/01/2021
-Was Designer on MK(O) Server (dimiss 05/01/2021 too) and i did this logos for the server:
-Was jury on a Pirate Track Builder Contest
My Hermana:
@Poutine
Empire
My Allies:
@PoutineEmpire
@ToxtraliaEmpire
@CuteEmpire
@Bri
'ishEmpire
My Friends and some cool people:
Some random social media :
Discord
:Rechucha#1285 (on mkpc server I always have a different nickname lol)
Spotify
: RHcks
Deviantart
: RHcks
Instagram
:
@Stache_17
If you got here, surely you must be
Veethan
looking my profile jk xDDDD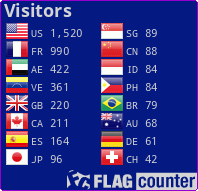 Venezuela
18 years old (Born on 28/10/2004)
Registered since 04/07/2020
Last connection: 03/03/2023
Advent Calendar 2022
[?]
: Snowy Flake
Last messages on the forum :

Alternative skybox:
Credits to POTATOMAN44, i just edited a bit the color
Used here xd
Random city background:
Can I use the city background, I'll credit you.
sure, just credit POTATOMAN44 and me (RHcks) xd
@RHcks
Feliz Cumple almazorra

Grax Almazorra

Thank you so much people


2

1

3

3
---
Best created circuits :
Old Wii U/Switch - Mario ci...

15

N64 Yoshi Valley (MK8 Style)

25

Old Wii U/Switch - Wild Woods

30

Wii U/Switch - Shy Guy Falls

28

Super Mario Kart Deluxe

72
---
Best created challenges :
---
Last circuit comments :
---
Last completed challenges :
---
Best scores in time trial :
| | | | | |
| --- | --- | --- | --- | --- |
| Rank | Class | Circuit | Character | Time |
| 7th | 200cc | Luigi Circuit | | 1:10:636 |
| 7th | 200cc | Broken Pier | | 0:55:365 |
| 8th | 200cc | Shroom Ridge | | 1:07:834 |
---
No followed topics
---
Last published news :