GX_RHcks's profile
General stats

26 followers

10 followings

28625 pts
-
Legend
[?]
- 38
th

12242 pts
-
Champion
[?]
- 31
st

2203 pts
-
713 challenges
won - 10
th

462 messages
-

Metal Luigi
[?]
1 news published
17 created circuits - 0 cup
25 challenges created
0 shared character
141 comments on circuits
9 records in time trial
21 topics followed
About
Description :
#Respectwargororgetbanned
From the sky, drop like confetti
Jesy Nelson you'll always be in my life
RHck's Nitro Racing Comming Soon

Hi, i'm RHcks.

I don't know how to describe who I am xD
Well I'm a
stupid
boy who like nintendo games
I am from
Ven
ezu
ela
and I discovered MKPC looking for Mario Kart fangames on YouTube and after half an hour of searching MKPC appeared lol.
I started making tracks because:
1
- I wanted to kill the boredom lol
2
- I wanted to practice a little how to use paint.net
3
- I always wanted to create Mario Kart tracks xD
I'm a big fan of Little Mix , Beyonce, Rihanna
(insert long list of favorite artists)
...... so it's normal for me to talk about them
If I'm not on MKPC, you can find me in :
Discord
:RHcks#9595 (on mkpc server I always have a different nickname lol)
Spotify
: RHcks
NO STEALING MY TRACKS NOR MY CUSTOM DECO!!!!
please c:
(Just ask for it and maybe it won't bite you, I say ... maybe it won't say no)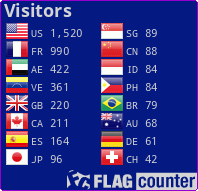 Venezuela
16 years old (Born on 28/10/2004)
Registered since 04/07/2020
Last connection: 16/01/2021
Last messages on the forum :
Venezuela in a nutshell
jk jk
On 2021-01-14 at 07:26:29 in
help
i guess that you forgot your password :P

I also suppose that you didn't put a gmail when creating the account soooooo idk

it'll time to try to remember
---
Best created circuits :
Wii U/Switch - Mario circuit

11

Wii U/Switch - Wild Woods

21

N64 Yoshi Valley (MK8 Style)

12

Wii U/Switch - Shy Guy Falls

13

Wii U/Switch - Bowser Castle

17
---
Best created challenges :
---
Last circuit comments :
---
Last completed challenges :
---
Best scores in time trial :
| | | | |
| --- | --- | --- | --- |
| Rank | Circuit | Character | Time |
| 8th | Choco Island 1 | | 0:31:068 |
| 13th | Yoshi Falls | | 0:34:979 |
| 15th | Bowser Castle I | | 0:51:777 |
---
Last followed topics :
---
Last published news :