RainHart's profile
General stats

62 followers

21 following

56650 pts
-
Titan
[?]
- 14
th

12814 pts
-
Champion
[?]
- 29
th

2461 pts
-
803 challenges
won - 9
th

150cc:
120 pts
-
16 records
- 122
nd

200cc:
76 pts
-
11 records
- 35
th

682 messages
-

Mario
[?]
1 news published
78 created circuits - 10 cups
64 challenges created
2 shared characters
496 comments on circuits
36 topics followed
About
Description :
#Respectwargororgetbanned
RHGP OUT NOW !!!
From the sky, drop like confetti
Best Battle Track Ever Thxs to @ToxTurtle101

Hi, i'm RHcks or ErHecks.

I don't know how to describe who I am xD
Well I'm a
stupid
boy who like nintendo games
I am from
Ven
ezu
ela
and I discovered MKPC looking for Mario Kart fangames on YouTube and after half an hour of searching MKPC appeared lol.
I started making tracks because:
1
- I wanted to kill the boredom lol
2
- I wanted to practice a little how to use paint.net
3
- I always wanted to create Mario Kart tracks xD
Since i was here i:
-Was on pro league season 2 on Senko Nation (altough i didnt even played a match lol im not proud of it)
-Was on MK(O) Pro league season 1 on Galactic Harmonie
-Was in Pro league season 3 on Chomp Army (so thats why the POG before my name)
-Participated and was jury on a winter Track Builder Contest (i get 2nd place)
-was in a MK(O) Track Builder Contest (i got 2nd place btw)
-was on MK(O) Pro league season 2 on Miku Empire (and Darkness Kingdom for some days pog)
-Was Animateur (Event Host but i like the old name) since 04/06/21 and dimiss 05/01/2021
-Was Designer on MK(O) Server and at the moment i made this logos for the server:
My Hermana:
@Poutine
Empire
My Allies:
@PoutineEmpire
@ToxtraliaEmpire
@CuteEmpire
@Bri
'ishEmpire
My Friends and some cool people:
I'm a big fan of Little Mix , Beyonce, Rihanna
Only see this topic
...... so it's normal for me to talk about them
Feel free to talk to me at anytime. (but only in spanish , english or sapish plz and only on discord sorry) im not active so it doesnt matters tbh
If I'm not on MKPC, you can find me in :
Discord
:Rainhart#1285 (on mkpc server I always have a different nickname lol)
Spotify
: RHcks
Deviantart
: RHcks
Instagram
:
@Stache_17
PokeMMO
: RHcks (feel free to of challenging me to a duel lol)
NO STEALING MY TRACKS!!!!
please c:
(Just ask for it and maybe i won't bite you, I say ... maybe i won't say no)
Feel Free to use my custom deco, but plz credit me
If you got here, surely you must be
Veethan
looking my profile jk xDDDD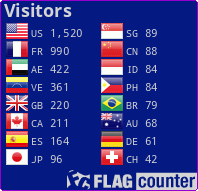 Venezuela
17 years old (Born on 28/10/2004)
Registered since 04/07/2020
Last connection: 29/09/2022
Last messages on the forum :

Random city background:
Used here xd

7

2

2

2

2

2
i do all my tracks on
Paint.net
, aint a website but is donwloable xd
i dont hate it, i just feel that ppl worn out the joke, it has become very boring and a bit annoying plus sometimes the game ends up turning into tinder with the ton of idiots looking for bf or gf pog
---
Best created circuits :
Old Wii U/Switch - Wild Woods

29

Old Wii U/Switch - Mario ci...

14

N64 Yoshi Valley (MK8 Style)

18

Wii U/Switch - Bones Dry Dunes

5

Wii U/Switch - Shy Guy Falls

20
---
Best created challenges :
---
Last circuit comments :
---
Last completed challenges :
---
Best scores in time trial :
| | | | | |
| --- | --- | --- | --- | --- |
| Rank | Class | Circuit | Character | Time |
| 6th | 200cc | Broken Pier | | 0:55:365 |
| 6th | 200cc | Cheep Cheep Beach | | 0:43:065 |
| 7th | 200cc | Luigi Circuit | | 1:10:636 |
---
Last followed topics :
---
Last published news :