Mario Kart Tour: Halloween Tour
Published on 2020-10-23 at 19:13:42
The new tour of the game has already been confirmed: it is the Halloween season, which will begin on October 21 and will last 2 weeks as usual. It will be accompanied by two new pipes, new challenges, circuits and packs in the store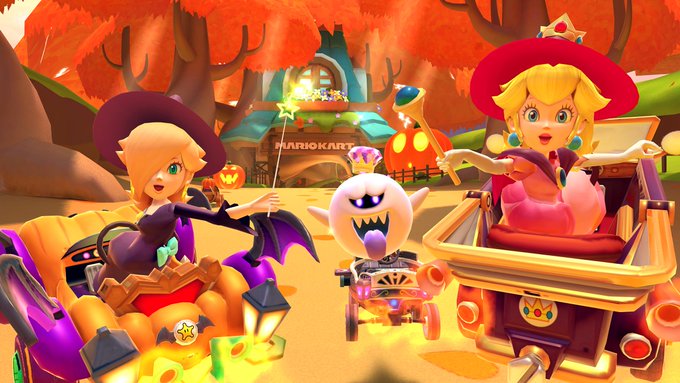 Characters:


Mario (Halloween)
Gold King Boo
Peach (Halloween)



Karts


Crawly Kart
Dark Trickster
Pumpkin Kart



Gliders


Spider Glider (Variant of Wario Wing)

The new circuit that you will see this season is nothing more and nothing less than Maple Treeway, being the first Mario Kart Wii circuit to appear in the game.
Both this and other circuits that you will find in the tour, will be acclimated to the season with pumpkins around the circuit
La nouvelle tournée de jeux est d'ores et déjà confirmée: c'est la saison d'Halloween, qui débutera le 21 octobre et durera 2 semaines comme d'habitude. Elle sera accompagnée de deux nouveaux tuyaux, de nouveaux défis, de pistes et de packs dans le magasin.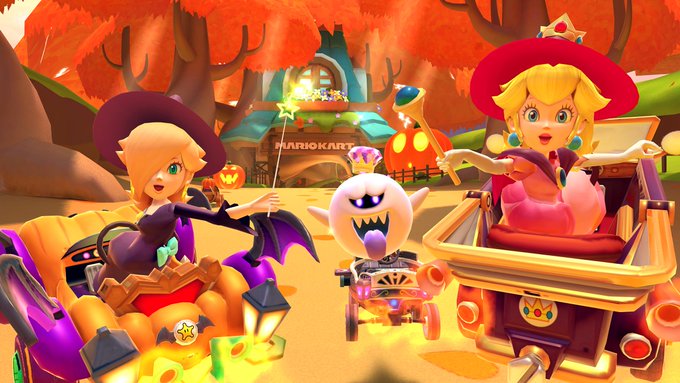 Personnages:


Mario (Halloween)
Roi d'or Boo
Peach (Halloween)



Karts


Kart rampant
Trickster sombre
Kart à la citrouille



Planeurs


Planeur araignée (Variante de l'aile Wario)

Le nouveau circuit que vous verrez cette saison n'est ni plus ni moins que Bois Vermeil // Chemin à la Sucrerie, étant le premier circuit Mario Kart Wii à apparaître dans le jeu.
Ces circuits et d'autres que vous trouverez dans le circuit seront définis avec des citrouilles tout au long du parcours.
Bande-annonce de la tournée