MisterCringeh's profile
General stats

43 followers

79 following

34994 pts
-
Legend
[?]
- 48
th

15986 pts
-
Master
[?]
- 12
th

195 pts
-
89 challenges
won - 148
th

150cc:
39 pts
-
7 records
- 405
th

3835 messages
-

King Mario
[?]
125 created circuits - 22 cups
30 challenges created
1 shared character
170 comments on circuits
329 topics followed
About
Description :
YEY, Je suis de retour, et ouais
https://discord.gg/vkqFYq5w3V
Bread.
#stopwarpls
mdr
Ah et sinon, mon ancien compte :
@LennyXXL
Le nombre de visiteur :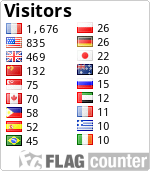 (Depuis Novembre 15 2022)



Explication de mon nouveau pseudo : pseudo Scratch
Mon pseudo Roblox est LennyRobloxI99
Et mon groupe roblox est : Le groupe de LennyRoblox
||It was the Theory of MisterCringeh

||
6
||||||||FANFIC||||||||
-L'enlèvement de Peach (8 Episodes)
https://mkpc.malahieude.net/topic.php?topic=10499
-Les 4 pouvoirs (1 épisode)
https://mkpc.malahieude.net/topic.php?topic=10696
MKPC Adventure :
https://mkpc.malahieude.net/topic.php?topic=10779
MKPC Past and Future (part 1)
https://mkpc.malahieude.net/topic.php?topic=11756
MKPC, The bad cloned (part 2)
___________
Mes objectifs :
Etre Légende dans toutes les catégories en ligne
Bon je vais donner mon opinion sur certaines personnes :
@pingouin-64_Amongus78
: Je trouve que il est très sympathique malgré le fait que il c'est fait ban 3 jours
@Senko
: Modérateur qui fait bien son travail
@Killulely
:
Il mérite d'être modo
(euh...pas trop)
@FieryToad
: Déja j'ai l'impression je le trouve de moins en moins sérieux et sympathique et sa me regarde que moi, mais depuis sa me fait trop penser ça
@Goonoo
: Quoi dire a part que je le connais déja?
@chucks
: Sans commentaire, le champion du bannissement, je comprend pas pourquoi il a décider de faire n'importe quoi sur ce site
@Wargor
: Gg a lui d'avoir fait ce site !!
@orchid
, bon vous avez me dire "tu peux pas oublier tout et n'importe quoi, passe a autre choses", qui c'est dit que il va faire du hors-sujet et du non respect de règle sur un topic qui n'a rien avoir avec ça?
@xrunner48
: Cool guy
@Anthcny
Tu raconte quoi mdr tema
@cyborgosam
Très bonne entente avec lui, pas de dispute, il mérite aucun ban
@LennyXXL
MDR attend sa c'est mon ancien compte je vois il pue ce compte mdr j'écrivais n'imp dessus ptdr, en plus c'est mon ancien ché pas, ah bah aussi il est supp
Ah et :
-Top 3 : Dans les joueurs les plus actifs ( je le met la car sa peut être plus le cas, mais que sa a été le cas)
꧁Est ce que tu peux tchatcher comment moi je tchatche, je rrrrroucoule, je brrrroie la langue de Molière꧂
Reverse drift is drift but in reverse, so drifting is up arrow + left/right arrow + ctrl

So reverse drift is the reverse version :
Down arrow + left/right arrow + ctrl

Thanks for reading

France
13 years old (Born on 19/12/2009)
Registered since 30/10/2021
Last connection: 08/06/2023
Calendrier de l'Avent 2022
[?]
: Flocon Enneigé
Last messages on the forum :

I Would Add Morshu
Custom Caracter

idk how to post an image
Maybe you can use imgbb you will see its easy to use
I Just Realized That Screenshots Put The Year Before The Date 🤦
What screenshots?
---
Best created circuits :
Le flipper

11

Unhappy Village

0

Train

15

La route Arc-en-ciel

22

Feu

2
---
Best created challenges :
---
Last circuit comments :
---
Last completed challenges :
---
Best scores in time trial :
| | | | | |
| --- | --- | --- | --- | --- |
| Rank | Class | Circuit | Character | Time |
| 68th | 150cc | Figure 8 Circuit | | 1:05:026 |
| 84th | 150cc | Ghost Valley 2 | | 0:37:515 |
| 105th | 150cc | Waluigi Pinball | | 1:48:424 |
---
Last followed topics :