The_Garfield_Gamer's profile
General stats

9 followers

5 followings

20346 pts
-
Legend
[?]
- 99
th

6076 pts
-
Racer
[?]
- 322
nd

65 pts
-
54 challenges
won - 99
th

193 messages
-

Bowser
[?]
1 news published
9 created circuits - 1 cup
6 challenges created
0 shared character
53 comments on circuits
6 records in time trial
1 topic followed
About
Description :
Hello Internet, welcome to my profile. I'm The_Garfield_Gamer, Garfield extraordinaire and creator of PogChamp and Always Has Been.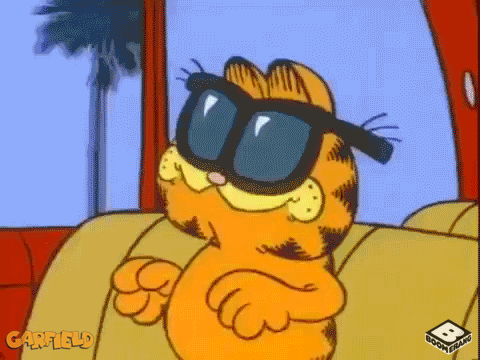 I love playing video games such as Mario Kart, Paper Mario, Smash, and Animal Crossing. I also spend alot of time on YouTube.
Gender: Male
43rd USA
97th Worldwide
PogChamp and Always Has Been is just two of the octet(just go with it) of meme arenas. To see the six others, you have to be gamer enough to play them.
LuigiDawg's B U P, Steamed Hams!,Do The Mario!,This is the greatest PLAAAAAAN! and ToxTurtle's Bathaniel Nandy 1 and 2.
Also, go watch Skawo. He's a really underrated and funny YouTuber who deserves more subs.
Thanks to LuigiDawg for the idea, I am going to list some YouTube channels you should watch.
-Nathaniel Bandy
-Bathaniel Nandy
-Beta64
-SilokHawk
-AntDude
-Stryder7x
-Failboat
-Issa_Bass
-The Game Theorists
-The Film Theorists
-The Food Theorists
-AbdallahSmash026
-TerminalMontage
-TheOdd1sOut
-Jaiden Animations
Another LuigiDawg idea, here's my Smash Wishlist:
-Paper Mario
-Crash Bandicoot
-Geno
-Henry Stickmin
-Bandana Waddle Dee
..Actually, that's about it.
In my opinion the best Garfield comics are between 1993-1997-ish. I should know because I've read tens of thousands of Garfield comics (yes, I have done that with my life. I love it).
Some pretty cool people who make good tracks or make good forum posts:
-
@LuigiDawg
-
@ToxTurtle101
-
@Veethan23
-
@InfiNate
-
@Xlix8848
My favorite Mario character is two characters: Mario and Shy Guy(Preferably Anti Guy or James Bond Guy)
I found this...wait, is this a community, a video game, or both? Anyway, I found this game community from F3 2020.
More dumb arenas and tracks will be coming soon; I'm taking a break from making tracks and arenas mainly for two reasons.
1. I'm running out of ideas.
2. It's hard to find images of retro tracks on Google.
Thanks for reading my about section and please for the love of yahoo, play the game and also, never stop racing.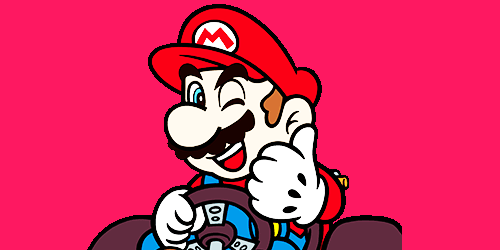 United States
Registered since 23/07/2020
Last connection: 18/09/2020
Last messages on the forum :
I don't like Super Mario 64. The beginning was ok, but then the levels and stars got boring. This game is kinda overrated crap, and there are a lot better games out there.
Honestly, I so agree with this. I'd rather have 3D Land or Galaxy 2 than 64 on 3D All Stars.
Plans have changed, so the hide n seek tournament will have be postponed to tomorrow due to 2 reasons.

(1) Lack of participants.

(2)LuigiDawg can't race.


Me and my friend, LuigiDawg, will be hosting a hide and seek tournament at 6 PM EST TODAY!!

Comment on this topic if you want to sign up! We can have only up to 10 more people. I will update this topic for people who have registered until 6 PM when registration ends. You have to be in friendly mode to play. To enter friendly mode you have to go to online races, click More Options, then click friendly mode.

People Who Have Signed Up:
The_Garfield_Gamer
LuigiDawg
Hello fellow gamers, I am The_Garfield_Gamer.
Dude, you got to make rules. Or else you can't race fairly. What is this tournament about? :/
Dude, it's hide and seek. The rules are simple. 1 person seeks, the others hide.
---
Best created circuits :
MK7 Coconut Mall

14

Sunset Shores

0

Always Has Been

9

Bob-Omb Battlefield

4

PogChamp

5
---
Best created challenges :
---
Last circuit comments :
---
Last completed challenges :
---
Best scores in time trial :
| | | | |
| --- | --- | --- | --- |
| Rank | Circuit | Character | Time |
| 16th | Mario Circuit 2 | | 0:41:169 |
| 35th | Figure 8 Circuit | | 1:12:476 |
| 42nd | Vanilla Lake 1 | | 0:35:685 |
---
Last followed topics :
---
Last published news :