Mario Movie Update (Super Mario Run)
Published on 2023-03-10 at 21:41:51
Today, Nintendo adds an Update for Super Mario Run.
This is a great event.
This is about the Super Mario Bros. Movie.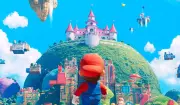 Now, without paying, you can play 2 paying levels per day !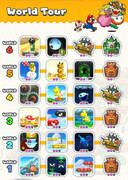 The World Tour
If you are connected every week, you will receive some Toad Tickets ! Cool, right ?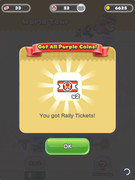 Someone having Toad Tickets
Also, if you do Friendly Runs, you can win… 1 Ticket.
Well, just add friends to your list !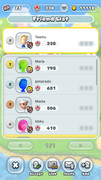 Friends List example
How to use these tickets ?
You can use them for Toad Rally, you know, the thing that make you have Toads in your Kingdom ?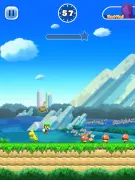 Toad Rally
You can also use them for the Remix 10.
You don't have Daisy ? Unlock her.
You have her ? Hum… So try to unlock uncommon objects to make your Kingdom better !
Edit : I forgot it, but the Update was originally for the Mar10 Day, and for this special day, Nintendo also reveals another Movie trailer !

Edit 2 : My Friend Code is : 7313-3505-4086

2

2

3

3

1

1

3

2

1