circuit111's profile
General stats

25 followers

0 following

30197 pts
-
Legend
[?]
- 38
th

12902 pts
-
Champion
[?]
- 22
nd

664 pts
-
239 challenges
won - 32
nd

488 messages
-

Metal Luigi
[?]
111 created circuits - 27 cups
43 challenges created
3 shared characters
516 comments on circuits
4 records in time trial
0 topic followed
About
16 years old (Born on 14/12/2004)
Registered since 27/04/2020
Last connection: 24/06/2021
Last messages on the forum :

Grumble Volcano Sign
Example:
Tick Tock Clockwork Piece: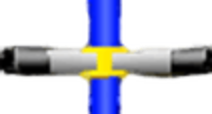 Behavior: Delfino Square Tree
Used in :
https://mkpc.malahieude.net/map.php?i=31267
Feel free to use any of my decor, as long as you give me credit.
You can show me any MK7 Track or Retro Track and I pick whose the best
You need rules, where's the deadline, where's the rule that descibes how different the tracks have to be to not be copies, etc. Just use Toad64's rules


For a Mario Kart opinion, Waluigi Pinball is WAY too overrated. And Waluigi as a character.
Super Mario Sunshine is the worst 3D Mario game, and Super Mario Land 2 with Super Mario 3D Land are criminally underrated. Also, I actually find Sticker Star good, because I've never really like RPGs, so I think this half-platformer half-RPG approach is really good.
I mean, sure, GBA Rainbow Road (the one in the original game, not the crap MKPC remake), and 3DS Rainbow Road are better, but Waluigi Pinball is pretty darn good. (My opinion obviously)
---
Best created circuits :
Unlock Characters Multicup ...

16

8-Bit Underground Adventure

14

My complete mode courses

15

Smo RC car Circuit

5

DS Tick Tock Clock

5
---
Best created challenges :
---
Last circuit comments :
---
Last completed challenges :
---
Best scores in time trial :
| | | | | |
| --- | --- | --- | --- | --- |
| Rank | Class | Circuit | Character | Time |
| 35th | 150cc | Bowser Castle 2 | | 1:02:042 |
| 47th | 150cc | Yoshi Desert | | 1:49:359 |
| 133rd | 150cc | Mario Circuit 2 | | 0:51:069 |
---
No followed topics