MeggySpletzer's profile
General stats

21 followers

23 followings

11667 pts
-
Champion
[?]
- 915
th

13773 pts
-
Champion
[?]
- 20
th

301 pts
-
146 challenges
won - 46
th

427 messages
-

Metal Luigi
[?]
57 created circuits - 1 cup
5 challenges created
1 shared character
79 comments on circuits
46 records in time trial
31 topics followed
About
Description :
Bonjour, je m'appelle Meggy (ce n'est pas une blague).
je suis MKPCienne depuis peu, c'est l'ex-MKPCien Bowser160 qui m'a fait découvrir ce jeu (il m'a même "donné" son compte MKPC)
ici, le lien de mes amis, des personnes très sympathiques.
@Gliscor_F4N
Il est celui qui m'a aidé à me perfectionner dans MKPC et sur
Showdown!
@Realboy
Une personne sympathique
@Sil
(mais cette personne a un humour particulier...)
@FilouStar
et enfin
@Holidays
(note, les admins/modérateurs ne sont pas mensionnés)
Hello, my name is Meggy (this is not a joke).
I arrived on MKPC recently, it is Bowser160 who made me discover this game (he even "gave" me his MKPC account)
here, the link of my friends, very friendly people.
@Gliscor_F4N
He was the one who helped me improve in MKPC and on
Showdown!
@Realboy
A nice person
@Sil
(but this person has a particular humor...)
@FilouStar
and finally
@Holidays
(note, admins/moderators are not mentioned) (I use google translate)
Mon pseudo Showdown! est Silvally160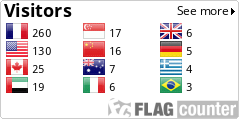 France
15 years old (Born on 17/01/2005)
Registered since 31/03/2020
Last connection: 16/10/2020
Last messages on the forum :
Kingcat007,

I play in PU , UU , RU and OU
I play Showdown under the nickname
I play Showdown under the nickname Silvally160
I play in PU,UU,RU,OU,AG and sometimes in Monotype
Souhait exaucé, mais la swich pro est un flop comercial et rejoint la wii U (rip)

à bowser et en échange, ma rentrée se passe sans problèmes
je passe en 2nd générale, avec une marche haute de 3 mètres. mon planinge ne me permetra plus d'allumer mon ordi, alors... bah, vivement les vacances...

---
Best created circuits :
MK ???? circuit mario

10

M64.Route Arc-en-ciel (Mari...

1

M64 sous marrin SNLE

4

GBA Bowser's Castle By Meggy

6

bateau volant (pour les nov...

2
---
Best created challenges :
---
Last circuit comments :
---
Last completed challenges :
---
Best scores in time trial :
| | | | |
| --- | --- | --- | --- |
| Rank | Circuit | Character | Time |
| 30th | Desert Hills | | 1:07:597 |
| 31st | DK Pass | | 1:34:717 |
| 35th | Mario Circuit | | 1:30:766 |
---
Last followed topics :