Gliscor_F4N's profile
General stats

50 followers

19 followings

33483 pts
-
Legend
[?]
- 29
th

17532 pts
-
Master
[?]
- 11
th

5104 pts
-
2736 challenges
won - 4
th

649 messages
-

Mario
[?]
0 created circuit - 0 cup
47 challenges created
0 shared character
482 comments on circuits
56 records in time trial
3 topics followed
About
Description :
Bonjour à toi qui regarde mon profil :
Vous voulez quoi pour commençer ?
Que je vous raconte mon histoire ?
D'accord.
Donc c'était l'histoire d'un
mec
random qui économisait pour acheter une belle cartouche de Mario Kart 8 Deluxe . En attendant il se balladait sur le net espérent trouver un quelque fangame Mario Kart , sans émulation ni téléchargement . C'est là qu'il découvrit le merveilleux site qu'est MKPC ...voilà .Bref me voici Gliscor_F4N
aka un con qui écrit tout ce qu'il voit
, vétéran de MKPC, joueur amateur à ne pas sous-estimer .
FUN FACT
:A mon arrivée sur le site
(= en 2017)
, je n'avais pas de compte (comme tout le monde) , mais même lorsque j'ai créé mon compte, je ne l'ai utilisé que pour jouer aux circuits de la communauté , et pour compléter des défis (c'est pour cela que je suis arrivé top 5 des
points défis
aussi tôt)
Pour ceux qui se demandent pourquoi je ne fais pas de circuits , j'en fait mais un troll a mis 1 star partout donc c'est parti en CACAHUETES...
Je suis un fan de Scorvol (
Gliscor
en anglais) , c'est tout . En même temps , qui pourrait pas craquer pour cette merveille :
<3
(ça devrait suffire comme explications , non ?)
Sinon, je tiens à dire que je suis un Pokéstratège , donc je suis très présent sur le simulateur de combats Pokémon
"Pokémon Showdown"
. (Attention le site et anglais sans traduction !) si vous voulez mon pseudo pour me chall, demandez-moi mon pseudo en MP
Les Pokéstratèges vont ici :
FIFOU, le gars qui terrorise le métagame tel un ARCHEODONG

(#DETYPEACIER)
;
RedEmption
J'aime aussi Super Smash Bros (toujours dans le domaine compétitif)
Donc ça veut dire une autre chaîne YT à regarder :

Bronol, l'accro du Smash Bros !
Et n'oubliez pas de regarder Laupok , pARCe QUe Cé mA mAMaN QuI l'A diT :
SKOUIZI SKOUIZI
Juste ici des gens sympas tu rencontreras :
-
@Desti_FNAF
-
@MeggySpletzer
-
@Izucrario
-
@m26g
-
@UR4_NIUM
-
@Veethan23
-
@Toad64
-
Urban, et n'hésitez pas à rejoindre le serv' Discord MK (O) !
-
@Toad64
-
most skilled TT player
Quelques anecdotes en vrac :
1/ Stade Wario :mongol:
2/

Tous ceux qui n'aiment pas la musique des castles de NSMB.DS sont des incultes !





(https://www.youtube.com/watch?v=3oPHiQq0KTk)

3/ Je n'aime pas les personnes trop ennuyeuses , et non plus celles qui sont trop amicales.

5/Discord : [u]Gliscor_F4N#6837
6/ Je ne sais plus quoi dire...
Mon top 5 de mes Pokémons préférés :
5.Suicune
4. Florges
3.Poussifeu
2.Pharamp-Méga
1.
VOUS SAVEZ QUI
Les jeux vidéos de mon enfance (c pas les best) :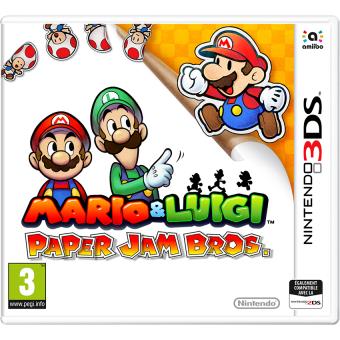 "Le must have"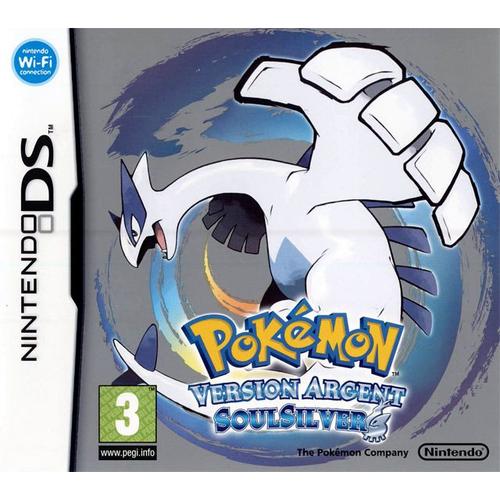 "Eh, fallait quand même que je mette un jeu Pokémon dans tout-ça !
On dirait que j'ai VRAIMENT fini , cette fois-ci

...
Voilà , c'est officiellement fini .
et j'ai l'impression que je fais une outro Youtube...
BON JEU !

ET MERCI D'AVOIR
PERDU VOTRE TEMPS
LU EN ENTIER LA DESCRIPTION DE MON PROFIL

Les Flag Counter , ça craint :/
Hello to you looking at my profile:
Story
: April 2019: A random guy was saving up to buy a Mario Kart 8 Deluxe cartridge. In the meantime he was wandering around the net hoping to find some Mario Kart fangame, without emulation or downloading. It was there that he discovered the wonderful site that is MKPC ... there you go. random pokefan in MKPC community. I'm a pretty good player, and I'm here since April 2019 and I'm a certified
W I D E
Pokemon Player.
For those who were wondering why I have challenges but no tracks on my profile, I did circuits , but I have been 1 star trolled , and I deleted my tracks :/ .
I watch Youtube, everyday
I'm French, but I know lots of interesting Youtube channels for good
G A M E R S :
-Nathaniel Bandy
-Bathaniel Nandy
-SwankyBox
-Nicobbq (C O I N)
-FatGuy703 (Book of Mario

)
-Mayro
-CeaveGaming
-SimpleFlips
-SPG64
-RedFalcon
-Alpharad
-DGR
-Particular Mushroom
-Smashy
Following channels aren't gaming btw
-Jaiden Animations
-SMG4
-Hobo Bros
-GabaLeth
That's a lot of channels uh ?!
Username
:
My Bud UwU .
Oh ...and here are my favorite Pokemons :
5.Florges
4.Suicune
3.Torchic and its family
2.Ampharos
(I particularly like its mega-evolution :
)
1.
YOU KNOW WHICH IT IS
I play at
Pokemon Showdown
under the username : "Kingcat007" too so if you want to chall me, you can

.
So I am very interested in the competitive field of Nintendo games
but also I like to give my opinion on it, and I tested A LOT, A LOT of Mario games so if you like this stuff too, talk to me in DMs (Private Messages).
CHECK THESE PROFILES:
@LuigiDawg
@ToxTurtle101
@InfiNate
@B_C
@The_Garfield_Gamer
@Ahmad13
and many more...
I have Discord , so ... here it is :
Gliscor_F4N#6837
Best Mario Games on my humble opinion:
-New. Super Mario Bros.
-Mario Party DS / 8
-Mario and Luigi series
-SM3D World + Galaxy entries
You know , classics
_____________
And the only Pokemon remake that is a real masterpiece is
Pokemon HeartGold / SoulSilver
I've nothing else to say...so
Thanks for
wasting your time
viewing my profile !

It was too long , wasn't it ?
I guess not...

France
14 years old (Born on 28/09/2006)
Registered since 19/04/2019
Last connection: 16/04/2021
Last messages on the forum :
Remove Wigglytuff

(I hate this pink chubby guy)

and add Lord

Gliscor
Here we go agaiiiiiiiiiiiin.



(Ferrum and Orre don't count for me)



8. Alola: No Gyms, No Good 'Mons, nothing good even if there's Z-Moves . And Nintendo could release that on Switch , bcuz 3DS is laggy . Worst Region For Sure .

7. Kanto: I saw too much Kanto in my life.

6. Hoenn: Here's where I got my Blaziken , and I have it still today . That's good remembers...

5.Galar: Kinda Weird, and graphims are BRRR...

4. Sinnoh: CYNTHIA

3. Kalos : Very Good

2. Unova:


1. Johto : LOL THAT'S MY FAVORITE AND I HAVE NOTHING TO SAY

---
No created circuit
---
Best created challenges :
---
Last circuit comments :
---
Last completed challenges :
---
Best scores in time trial :
| | | | |
| --- | --- | --- | --- |
| Rank | Circuit | Character | Time |
| 15th | Koopa Beach 2 | | 0:34:776 |
| 15th | Vanilla Lake 2 | | 0:31:099 |
| 17th | Tick-Tock Clock | | 1:24:398 |
---
Last followed topics :