Red5pizza's profile
General stats

39 followers

48 followings

40174 pts
-
Titan
[?]
- 10
th

8428 pts
-
Expert
[?]
- 64
th

386 pts
-
119 challenges
won - 19
th

41 messages
-

Koopa
[?]
432 created circuits - 102 cups
3 challenges created
76 shared characters
206 comments on circuits
2 records in time trial
2 topics followed
About
Description :
Hey and welcome to my profile!
Gender: Male ♂
Pronouns: He, Him, His
Impersonators, I'm warning you, don't you DARE use my author name, or else!
Youtube:
https://www.youtube.com/channel/UCyTt5J90-kv4o4OEzp5ZayQ
People who viewed my profile: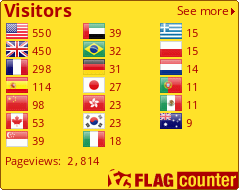 United Kingdom
25 years old (Born on 22/03/1995)
Registered since 09/06/2018
Last connection: 06/04/2020
Calendrier de l'Avent
[?]
: Aventurier de l'Avent
Last messages on the forum :
I fixed Egypt C where the CPUs gets stuck in the corner after jumping.
I'd say Mario Circuit 2 since it's the only track in Super Mario Kart to have a large ramp that overlaps another part of the track.
How about frenzy
That would be very unlikely to have a Frenzy item in my opinion.
---
Best created circuits :
Sonic Kart - Sandopolis

3

SBK - Egypt A

1

SBK - Antarctica A

2

MK7 Remix - Toad Circuit

1

SBK - Egypt B

2
---
Best created challenges :
---
Last circuit comments :
---
Last completed challenges :
---
Best scores in time trial :
| | | | |
| --- | --- | --- | --- |
| Rank | Circuit | Character | Time |
| 24th | Vanilla Lake 1 | | 0:37:067 |
| 85th | Mario Circuit 1 | | 0:43:086 |
---
Last followed topics :