Red5pizza's profile
General stats

46 followers

53 followings

40205 pts
-
Titan
[?]
- 16
th

8672 pts
-
Expert
[?]
- 74
th

398 pts
-
121 challenges
won - 33
rd

45 messages
-

Koopa
[?]
497 created circuits - 118 cups
3 challenges created
72 shared characters
247 comments on circuits
2 records in time trial
2 topics followed
About
Description :
Hey and welcome to my profile!
Gender: Male ♂
Pronouns: He, Him, His
Youtube:
https://www.youtube.com/channel/UCyTt5J90-kv4o4OEzp5ZayQ
People who viewed my profile: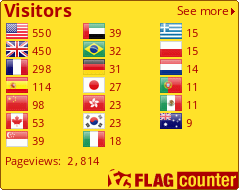 United Kingdom
25 years old (Born on 22/03/1995)
Registered since 09/06/2018
Last connection: 18/09/2020
Calendrier de l'Avent
[?]
: Aventurier de l'Avent
Last messages on the forum :
I've already seen this video, this game should've been called "Super Mario Nostalgic All-Stars" in my opinion.
Add Pauline and remove Birdo.
I vote for Luigi's Mansion.
---
Best created circuits :
SBK - Egypt B

2

SBK - Antarctica A

2

Sonic Kart - Marble Garden

0

SBK - Raceway B

6

SBK - Moon B

4
---
Best created challenges :
---
Last circuit comments :
---
Last completed challenges :
---
Best scores in time trial :
| | | | |
| --- | --- | --- | --- |
| Rank | Circuit | Character | Time |
| 57th | Vanilla Lake 1 | | 0:37:067 |
| 162nd | Mario Circuit 1 | | 0:43:086 |
---
Last followed topics :