Red5pizza's profile
General stats

66 followers

57 followings

40102 pts
-
Titan
[?]
- 23
rd

8672 pts
-
Expert
[?]
- 100
th

459 pts
-
154 challenges
won - 56
th

48 messages
-

Koopa
[?]
561 created circuits - 134 cups
4 challenges created
80 shared characters
277 comments on circuits
2 records in time trial
2 topics followed
About
Description :
Hey and welcome to my profile!
Gender: Male ♂
Pronouns: He, Him, His
Youtube:
https://www.youtube.com/channel/UCyTt5J90-kv4o4OEzp5ZayQ
People who viewed my profile: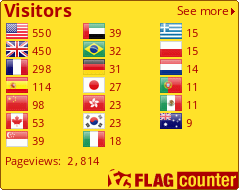 United Kingdom
27 years old (Born on 22/03/1995)
Registered since 09/06/2018
Last connection: 30/06/2022
Calendrier de l'Avent
[?]
: Aventurier de l'Avent
Last messages on the forum :

Ok, I want a bomberman decor, I want 3 colored bomberman cheering, as well as cheering Toads.
I could make you some colored Bomberman cheering sprites for you, if I have time to do it.
My most favourite colour is actually Yellow.

Red and Purple were also my favourite colours too but Yellow's my personal favourite colour.
I joined Mario Kart PC in June 9th 2018, I think I've been here for 2 years now.
---
Best created circuits :
Sonic Kart - Emerald Hill

8

Super Baldy Kart Grand Prix...

38

SBK - Egypt A

3

Street Racer (SNES)

7

Street Racer (SNES) + Super...

8
---
Best created challenges :
---
Last circuit comments :
---
Last completed challenges :
---
Best scores in time trial :
| | | | | |
| --- | --- | --- | --- | --- |
| Rank | Class | Circuit | Character | Time |
| 130th | 150cc | Vanilla Lake 1 | | 0:37:067 |
| 583rd | 150cc | Mario Circuit 1 | | 0:43:086 |
---
Last followed topics :