Red5pizza's profile
General stats

33 followers

46 followings

39074 pts
-
Legend
[?]
- 10
th

8428 pts
-
Expert
[?]
- 61
st

384 pts
-
118 challenges
won - 19
th

32 messages
-

Koopa
[?]
417 created circuits - 98 cups
3 challenges created
76 shared characters
180 comments on circuits
1 record in time trial
2 topics followed
About
Description :
Hey and welcome to my profile!
Gender: Male ♂
Pronouns: He, Him, His
Youtube:
https://www.youtube.com/channel/UCyTt5J90-kv4o4OEzp5ZayQ
People who viewed my profile: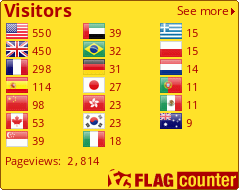 United Kingdom
24 years old (Born on 22/03/1995)
Registered since 09/06/2018
Last connection: 23/02/2020
Calendrier de l'Avent
[?]
: Aventurier de l'Avent
Last messages on the forum :
Or Quintple (5) Banana

"Quintuple Banana" is actually called Banana Bunch in Mario Kart 64.
I think it would be better if you took a picture for more proof instead.

they just joined today hasn't done much, and were rude to you?
Do you have proof of them being rude?
I do have proof of him being rude, he was online for a while in VS Online Races however, if I win the match in 1st place or if someone won against him, he will eventually start writing bad words towards them.
---
Best created circuits :
Sonic Kart - Sandopolis

2

SBK - Antarctica A

2

SBK - Egypt A

1

SBK - Raceway B

6

R5P Quick Tracks Megamix #1

0
---
Best created challenges :
---
Last circuit comments :
---
Last completed challenges :
---
Best scores in time trial :
| | | | |
| --- | --- | --- | --- |
| Rank | Circuit | Character | Time |
| 64th | Mario Circuit 1 | | 0:43:086 |
---
Last followed topics :