mario and sonic at the olympic games 2020
Published on 2019-09-14 at 08:56:41
Mario & Sonic at the Olympic Games Tokyo 2020 is a sports game jointly developed by Nintendo and Sega Games. Nintendo Switch version was released on November 1, 2019, the arcade version is scheduled to start operations in prospect 2020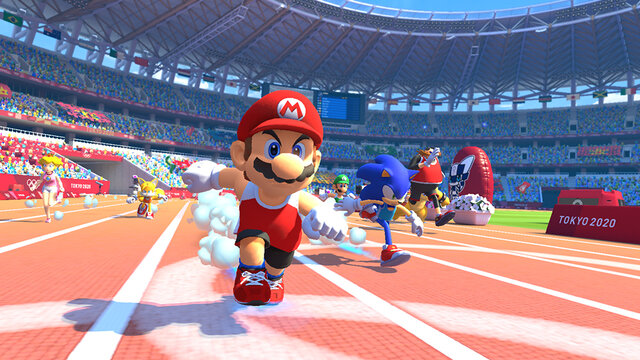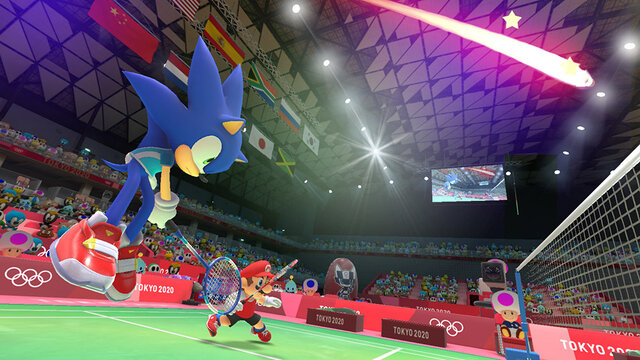 The sixth Olympic game in collaboration with Nintendo's Mario series and Sega Games' Sonic series. Set in the 2020 Tokyo Olympics, which will be held in Tokyo in 2020.
This work contains a variety of competitions, including those based on the 1964 Tokyo Olympics held last time in Tokyo. In this mode, all the game screens are depicted in dot pictures, the Mario series characters are the Super Mario series first work "Super Mario Bros.", the Sonic series characters are the first series "Sonic the Hedgehog" dots The one based on the picture is used.
(Overview)
In addition to this work, Sega Games plans to release and distribute IOC official games such as "Tokyo 2020 Olympics The Official Video Game" and "Tokyo 2020 Sonic Olympics". This is also the first time that Sega Games is in charge of the worldwide release of the game, just like "Mario & Sonic AT Beijing Olympics" to "Mario & Sonic AT London Olympics" outside Japan.
Game mode
One match
You can play the events recorded in the "Tokyo 2020 Games", "Tokyo 1964 Games", and "Dream Games" described below. Except for some competitions, it supports up to 4 players or cooperative play.
Story mode
Luigi and Tails head to rescue Mario, Sonic, and Toad who were sucked into a retro game machine prepared by Bowser and Dr. Robotnik.
The story progresses by playing various competitions and mini-games.
My data
In addition to changing game settings and browsing play records, you can play mini-games in story mode and browse acquired trivia.
(Appearing players)
(Sonic series)
Sonic
Tales
Emmy
Knuckles
Blaze
shadow
Silver
vector
Metal sonic
Robotnik
(Super Mario series)
Mario
Luigi
Peach
Yoshi
Daisy
Wario
Waluigi
DK
Bowser Jr.
Bowser
(Competition)
Tokyo 2020 competition
100m
110m hurdle
4 x 100m relay
Throwing
Triple jump
Discus throw
Sport climbing
surfing
skateboard
boxing
karate
Football
rugby
Canoe
swimming
Gymnastics floor
Disability equestrian
badminton
Table tennis
fencing
archery
Tokyo 1964 competition
100m
400m hurdle
Long jump
marathon
10m high jump
Jumping horse
Canoe
judo
volleyball
shooting
Dream competition
Dream shooting
Dream racing
Dream Karate