RemoNeko's profile
General stats

57 followers

98 following

18389 pts
-
Master
[?]
- 245
th

4972 pts
-
Budding pilot
[?]
- 8876
th

23 pts
-
16 challenges
won - 544
th

150cc:
29 pts
-
7 records
- 464
th

447 messages
-

Metal Luigi
[?]
101 created circuits - 22 cups
6 challenges created
1 shared character
111 comments on circuits
3 topics followed
About
Description :
I am RemoNeko
(lemon_cat)
<My friend>
@HAPPY_NO_WAR_QUEST
my number one friend 
@Happy_David11MariokartPC
@_Ryo_
@Max-bros
@-kris-
@toto-video
@Happy_Reo
@SomeMarioKartGuy
past name
wiw
No_War_wiw
wiw_hope_peace
sing_cat
Smile_sing_cat
Happy_lemon_cat
lemon_cat
Updated the flag counter
Japan
14 years old (Born on 23/08/2008)
Registered since 26/03/2022
Last connection: 19/03/2023
Last messages on the forum :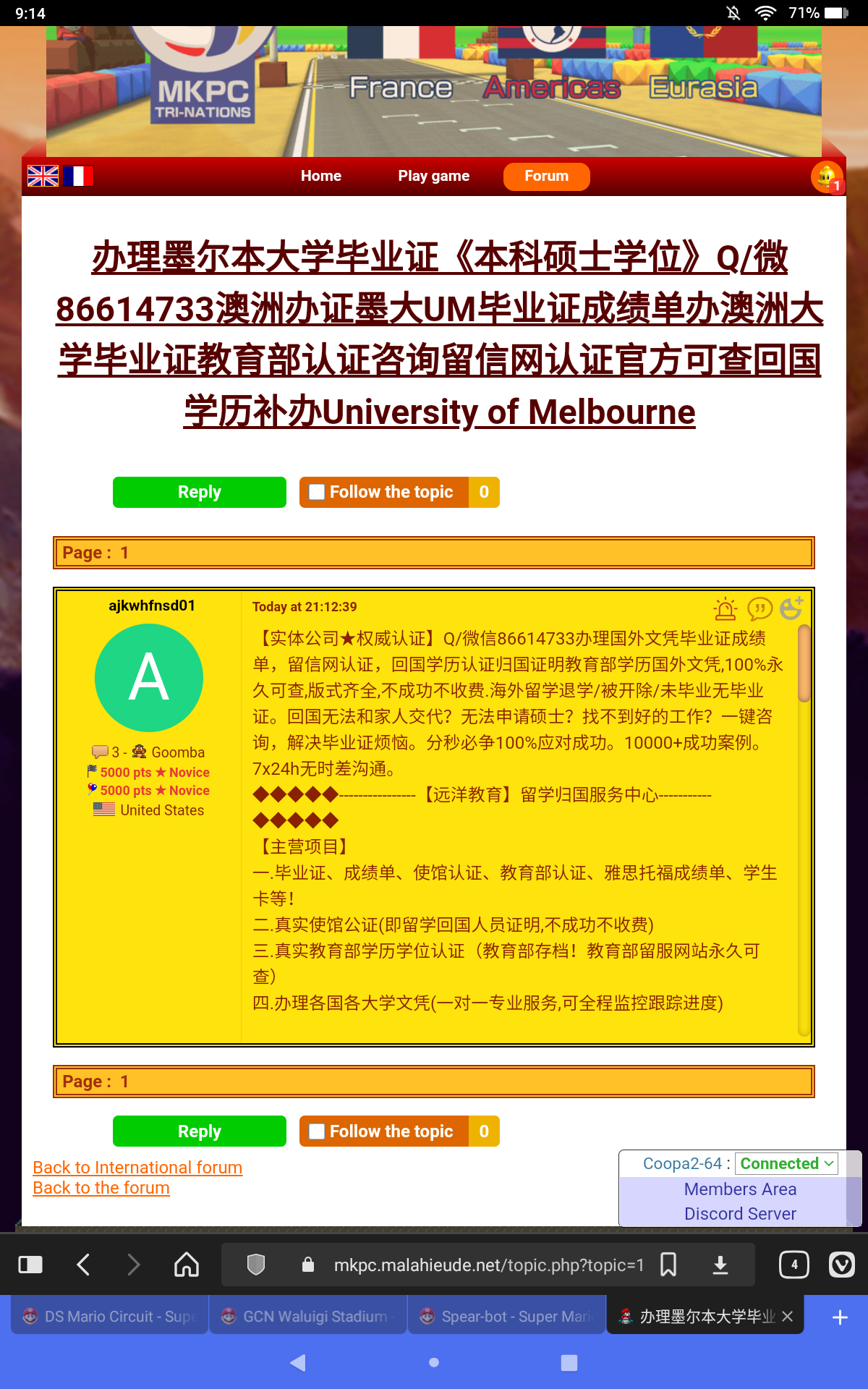 Here Is A Screenshot Of One For The People That Didn't See Them:
What is this written in Chinese?
Looked it up. Apparently Chinese doesn't really have an alphabet per say? Not every single one is a letter or something. It'd be difficult to translate, as they all have around 10+ meanings. We could dial it down if we had context, but, like, we don't, so, unless we get a Chinese legend to come look this over, we don't know.
I Quoted One In Another Topic So It Is Possible To Use Google Translate
I meant it's harder to be 100% accurate with the translation.
Japanese is a bit similar to Chinese, so I will read it!

1
If it wasn't for 4:00 in the morning, I would have participated (lol).
I didn't know that a report button was added to MKPC

2
---
Best created circuits :
90 course commemorative lem...

6

lemon_cat circuitー60 cours...

2

best bowser castle ever

5

70th Course Commemorative ~...

3

sing_cat's Serious Series ~...

6
---
Best created challenges :
---
Last circuit comments :
---
Last completed challenges :
---
Best scores in time trial :
| | | | | |
| --- | --- | --- | --- | --- |
| Rank | Class | Circuit | Character | Time |
| 95th | 150cc | Bowser Castle 2 | | 1:06:531 |
| 186th | 150cc | Bowser Castle I | | 0:59:758 |
| 245th | 150cc | Waluigi Pinball | | 2:01:811 |
---
Last followed topics :