FullyFriedRouter's profile
Last nick: HalfCookedRouter
General stats

37 followers

34 following

53061 pts
-
Titan
[?]
- 23
rd

9720 pts
-
Expert
[?]
- 83
rd

316 pts
-
142 challenges
won - 95
th

150cc:
84 pts
-
13 records
- 213
th

200cc:
176 pts
-
35 records
- 28
th

1630 messages
-

Golden Mario
[?]
68 created circuits - 14 cups
46 challenges created
0 shared characters
728 comments on circuits
58 topics followed
About
Description :
Computer-less again, F
Nothing special here, just a casual Ninty player who somehow found this game
Yeah I'm annoying and ruin the forum with overly nerdy messages, what are you gonna fucking do about it?
If you know how to do "Breezeless" in SM64 I'll auto-follow you

(no, seriously, I can't get it, not even once)
I'm not good at Mariokart anything, but managed to get top 50 on the site(don't be fooled, I still suck).
Shoutouts to anyone from the Caribbean ig
EDIT: Kirby Speed Runner(in the future anyway)
Got a computer so I can race online again
Engage has been out for a week & I'm already stucm between Yunaka & Céline, somebody help
Barbados
16 years old (Born on 16/08/2006)
Registered since 07/03/2022
Last connection: 29/05/2023
Advent Calendar 2022
[?]
: Snowy Flake
Last messages on the forum :

3DS Rainbow Road we can't deny on this one can we ?
I don't think 1 good + 2 bad
is better than 3 good and 3 good, Rainbow Road is in last by MILES.
Even if you wanna debate between Pinball and Treeway, the course relegated to 3rd is pretty obvious.
I think that you should go to hell because what you say is racist
Racist? Am I missing something here? Anyone who has played Tour knows that it's in last. Even if you suckers wanna call the 8DX version good(bleh, disgusting), it's still 3 good vs 3 good vs 2 good, still last by lightyears(distance)
Hand-Drawn 1: (This one I think is the worst)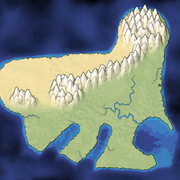 Hand Drawn 2: (This one is better)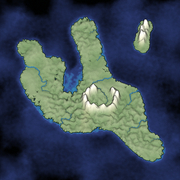 Random: (I took a random seed and I tweaked the settings a bit, this one is alright)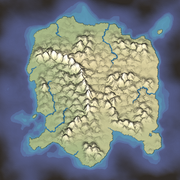 I made a few map designs. Which do you prefer?
What region do you guys think the second one is flipping off? I vote Kalos.

1
Finally, tracks that can actually be compared to each other. Only took three tries lol
Well, Toad Factory, very easily. It's actually really funny how tracks named Mushroom i nstead of just Toad, to be interesting, are amazing, like Gorger and City, but when Toad actually puts his real name on it, it always sucks. Poor guy needs a real track with his name on it, these three aren't sayig anything.
You could also just do a singular Poll of the Week topic, y'know.
---
Best created circuits :
MKWT:RR TOUR Sky High Sundae

31

MKWT DS Delfino Square

10

MKWT REMIX U Sweet Sweet Ca...

16

Mario Kart World Tour(MKWT)...

4

MKWT:RR SNES Mario Circuit 1

7
---
Best created challenges :
---
Last circuit comments :
---
Last completed challenges :
---
Best scores in time trial :
| | | | | |
| --- | --- | --- | --- | --- |
| Rank | Class | Circuit | Character | Time |
| 14th | 200cc | Ghost Valley 3 | | 0:38:090 |
| 15th | 200cc | Sky Garden | | 1:02:098 |
| 15th | 200cc | Mario Circuit 3 | | 0:43:054 |
---
Last followed topics :